Things to do before the movers arrive, tips from the Reno movers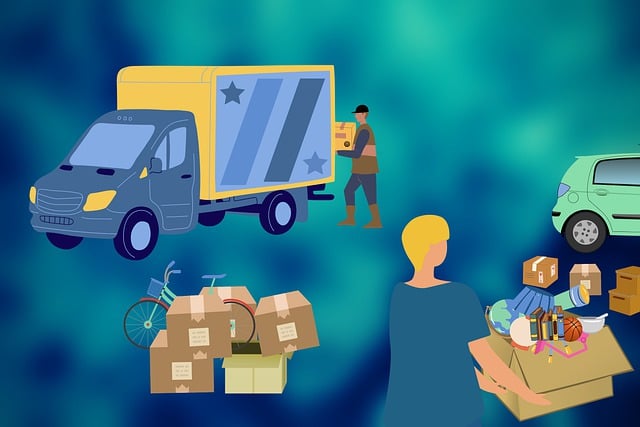 There's a big move coming up! A new home, new job, or retiring to a dream home all means new adventures and an exciting future. And, to make it all even more special, you had the foresight to hire movers! The Reno movers, Owens Brothers Transfer has some tips to help you be ready when the movers arrive.
Being organized always make moving easier. Whether doing all the packing yourself, or hiring movers to pack and move, here are some tips that will make everything much easier.
Doing your own packing
Make sure to have all the necessary packing supplies, such as boxes, bubble wrap, tape, and markers. If the movers are doing the packing, they will have all of the necessary, top-grade materials.
Take pictures of any valuable or fragile items before they are packed. This helps with insurance claims if anything gets damaged during the move.
Make sure to label all of boxes clearly with the contents and the room they belong to. This will make unpacking much easier.
If you have any large or bulky items that need to be disassembled, make sure to do it before the movers arrive. Check with the moving company to find out if this is an included service.
Before the movers arrive
Planning ahead is the best way to reduce stress and headaches around moving day, advises the team from the Reno movers. Stay in touch with the moving company and provide any information needed as quickly as possible. Make a list of things that need to be done before the movers arrive that includes the following:
Make arrangements for pets so they are not stressed, or can escape, when the movers are working.
Make arrangements for small children as well.
Have everything that is traveling with you already packed and stored in a separate location, such as a closet, or in your car. Inform the movers not to move those items.
If you have any important documents or valuables, make sure to keep them with you during the move.
Make sure to declutter your home and get rid of any unnecessary items before the movers arrive. This will save you time and money, as well as make the move smoother.
Create a list of all the items you want to be moved, and make sure they movers have a copy beforehand.
Make sure to inform the movers about any parking restrictions or limitations at your current or new home.
Make sure to inform the movers about any access restrictions, such as narrow stairways or elevators, at your current or new home.
On the day the movers are to arrive, make sure the pathway between the house and moving van is clear.
When the movers arrive
Someone is going to need to be available to answer any questions the movers might have and to lock up the house when they are done. The Reno movers' team recommends having someone at the house, or nearby, to answer any questions and who can lock up.
Bring a book to read or something to do to help you relax and be ready to answer any questions the movers have.
Make sure to inform the movers about any special handling instructions for your items, such as fragile items, heavy items, or items that require extra care.
Make sure to inform the movers about any items that require special handling, such as pianos, artwork, or antiques.
Make sure to have a plan in place for the movers to follow, such as which items to pack first, which items to load last, and which items to unload first at your new home.
The professional Reno movers
Owens Brothers Transfer has been helping families and businesses relocate to and from the greater Reno and Tahoe area for over 40 years. In that time, they've completed more than 15,000 moves to rave reviews from satisfied customers.
The company specializes in moving homes, offices, hotels, resort properties and large firms, saving clients money and time.
A full-service moving and storage company, Owens Brothers Transfer offers safe and secure storage, packing and moving services.
You will never find hidden fees or unexplained charges. Clients always receive a written estimate of prices from on of our moving coordinators.
We use the same team of movers at both ends for your long distance moves. The team is very efficient and there is minimal down time involved for you.
Owens Brothers Transfer's professionally trained packers and movers will handle your moving storage needs swiftly and competently. Get an online quote and all today!
Owens Brothers Transfer
Average rating:
0 reviews