South Lake Tahoe Storage for Residential and Commercial Property
COMMERCIAL LOADING DOCK SERVICING SOUTH LAKE TAHOE, INCLINE VILLAGE, TAHOE CITY, TRUCKEE, RENO, CARSON CITY, AND MORE!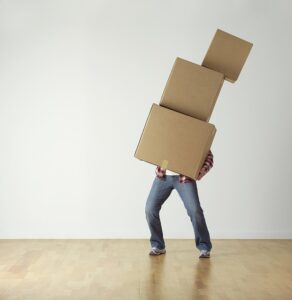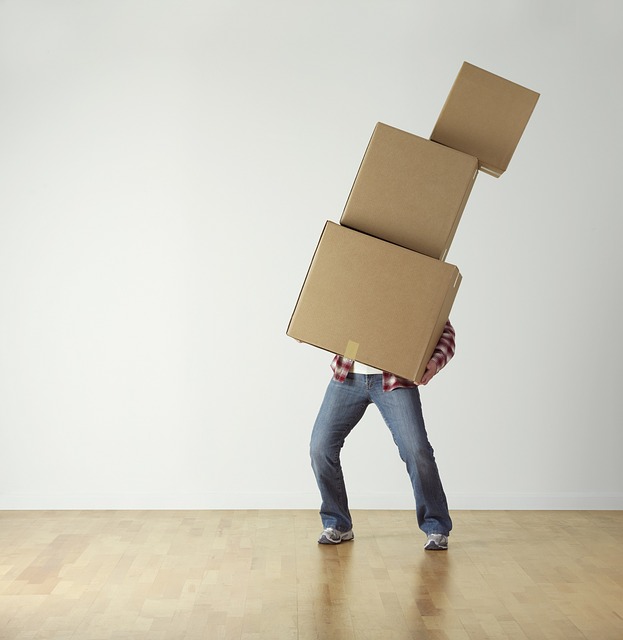 Securely store residential and commercial property with Owens Brothers Transfer in the South Lake Tahoe region:
Secure, clean and weatherproof individual storage vaults
Commercial dock for loading and unloading
Professional warehouse staff on site
Total 12,000 square foot secure warehouse
Exceptional service
Owens Brothers Transfer is centrally located serving the entire South Lake Tahoe, Tahoe and Reno region. Get the most professional and expert moving and storage assistance for your moving and storage needs:
Delivering and picking-up storage pods
Packing, unpacking and custom crating
Pad wrapping furniture and other stored items
Stored items are inventoried and checked in and out
Owens Brothers Transfer offers you full-service storage at competitive rates. The warehouse facility is clean, sanitized, and weatherproofed offering higher security than 24-hour self storage. Your possessions are protected by a state of the art security system.
Owens Brothers Transfer can accommodate most goods with just a call for inquiry first.
Need something from storage?
In the event you need something from your storage vault, just call for a personal appointment. Our warehouse staff will help you retrieve what you need.
Full service moving and storage company
Local moving — Hire the company that has been helping people since 1979. We can pack, delivery your possessions to your new home or business and unpack for you. Or, take advantage of our private warehouse vaults for temporary storage.
Long distance moving — Move anywhere in the country with confidence that your possessions are safely in the care of professionals. Our long distance moving services included packing, timely delivery, and unpacking. Make your move across the state or to another state as easy as possible.
Packing, unpacking and custom crating — Take the stress of finding packing materials, worrying about how to move the antique glass curio cabinet or valuable office equipment, packing, and unpacking off of your list of things to do. We do it all.
1
Customized Local Moving
Owens Brothers Transfer is a full-service residential local moving service with over 40 years experience in the Tahoe Basin. We offer customized local moves. We have expertise in careful packing and handling homeowners' possessions.

2
Custom Long Distance Moving
Families relocating to the greater Tahoe area or moving a long distance can depend on Owen's movers for professional packing, pick up and transfer. We are a full- service long distance moving company for California and Nevada. We are dedicated to providing complete customer satisfaction.

3
Office and Commercial Moving
Office relocation is one of our specialties. We will do the heavy lifting and move your office of desks, chairs, file cabinets, furniture and more. Our professional office moving service makes it easy for any company to relocate. Our experienced movers are trained in commercial moving and ready to move your office quickly and safely.

4
PACKING, UNPACKING, AND CUSTOM CRATING
Packing your belongings can be a time consuming effort. Make it easy with the help of our trained packaging experts. Owens Brothers Transfer's team is trained in packing, storing and transporting your property. Custom crating is available for valuable artwork, treasures, stone statuary, and glass.

5
RESORT INSTALLATION AND RENOVATION
Owens Brothers movers are experts at resort and hotel installation and renovation. During your resort renovation, Owens can simplify the remodeling process by making sure all of your goods are transported to our safe storage facilities. We can follow your timeline and set up a delivery date when you expect your resort's goods back.

6
SAFE, SECURED WAREHOUSE STORAGE
Owens Brothers Transfer offers full-service storage facilities for just about any size move or storage need. We can pack and hold your goods. We deliver and pick up moving pods at your location to make it easy.
Reasons for using South Lake Tahoe storage
South Lake Tahoe is a premier location for access to the entire Tahoe Basin and surrounding area. Known for year around recreation there is much more to the region than play and outdoor activities. The region enjoys a steadily increasing employment rate that is above the 2017 national average and that supports increasing wages.
Community services for local residents include four elementary schools, one middle school, a high school and Lake Tahoe Community College. Chambers of commerce in the region are actively developing new opportunities for business investment and growth, encouraging new industries to bring more jobs.
For locals and visitors alike, the recreational opportunities include outdoor activities for active lifestyles, cultural events like an annual Shakespeare Festival, fine dining, unique shopping opportunities, and a central location to major metropolitan and outdoor activity centers in California.
South Lake Tahoe is a great place to spend some time on your travels to a new home. Accommodations are plentiful and some time off during a move can be just the needed refreshing break. Whether you are moving to the region or through the region, Owens Brothers Transfer is the company to call for moving and storage services.