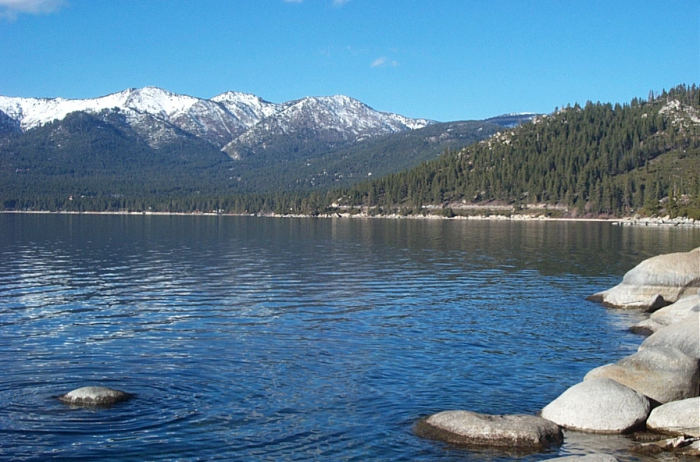 Reno is famous for its casinos and is known as "the Biggest Little City in the World." Over 200, 000 people live within the city making it the second most populous city in Nevada. The entire Reno-Sparks metropolitan area has approximately 500,000 residents.
With its high desert climate and the beautiful Sierra Nevada mountain range to the west your move to Reno affords you a variety of geographic areas to enjoy. Outdoor recreation is popular with Lake Tahoe and a variety of ski resorts within easy traveling distance. Nearby wetlands such as Pyramid Lake also attract a variety of migrating birds and wildlife.
When you are moving to Reno you will learn that as with other towns and cities in this area of Nevada, Reno has a colorful history. The area was settled around 1850 when gold was discovered in Virginia City and silver in 1859 at the Comstock Lode.
The railroad came through in 1863 with tracks laid by the Central Pacific Railroad from Sacramento that connected with the Union Pacific Railroad at Promontory, Utah forming the First Transcontinental Railroad. With the railroad established the town of Reno became official in 1868. The town is named after Major General Jesse Lee Reno, a Union officer who was killed in the Civil War. Ensuing years found the town growing and becoming a prosperous business center.
Gambling was legalized in Nevada in 1931 and at the same time divorce laws became more liberal. Reno gained in popularity for both of these things. Gaming establishments such as Harold's Club and Harrah's also began in the 1930s and the war years saw an increase of visitors to the gambling tables. During the 1950s Reno looked for some economic diversification that led to a leniency with business taxation. All these things as well as being on the main east-west rail line fueled the city's growth.
The presence of a main east-west rail line, the emerging interstate highway system, favorable state tax climate, and relatively inexpensive land created good conditions for warehousing and distribution of goods. The city is also served by the Reno-Tahoe International Airport.
The Washoe County School District services the city and there are 11 public high schools as well as the University of Nevada, Reno located here.
With Owens Brothers Transfer our professionally trained packers and movers will handle your Reno moving and storage needs or your local move within Reno swiftly and competently. We have no hidden fees or unexplained charges and we guarantee our pick-up and delivery times.
Moving to Reno? Call for a free quote. (530) 541-1299
Owens Brothers Transfer services the following areas around Lake Tahoe
Tahoe City | Truckee | South Lake Tahoe | Carson City | Incline Village