Incline Village Movers Reports The Best Tips For Packing Fragile Items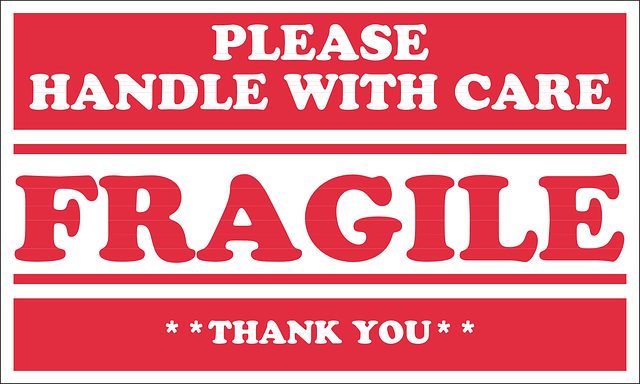 –Moving is stressful and worrying about valuable fragile items making the trip adds to the worry. Owens Brothers Transfer, movers from Incline Village, has a list of the best tips for packing fragile items to help make sure family heirlooms and treasured items arrive safely.
The stress level for moving to a new home a few blocks away or two or three states away is still high, regardless of the distance. Most items are relatively easy to pack but packing fragile items with a lot of value and memories seem to add another level of stress. Owens Brothers Transfer has put together what they consider the best tips for packing fragile items:
Allow enough time
Use the right supplies
Don't over or under pack
Mark boxes with "Fragile"
Group boxes with fragile items in one location
Trust the movers
Allow enough time for packing
No one likes to pack but putting it off to the last minute only makes people feel rushed. Careful packing to help prevent breakage takes time. Start organizing and packing fragile items four to six weeks ahead of the move.
Set aside a special room or location and organize all of the items and supplies in that space. Instead of trying to decide what to leave out for use to the end, consider using paper plates.
Use the right supplies
Stock up on bubble wrap, packing peanuts, strong tape, paper for wrapping and appropriately sized sturdy boxes. Many moving companies have special boxes for packing dishes and glassware or those boxes can often be found and ordered online.
Consider using towels, pillowcases and other linens for a cushion between fragile items. Use packing materials liberally so there are no open spaces inside of or between fragile items, and each item is safely separated from the others in the box.
The moving crew at the Incline Village Movers company can help you stock up the right packing supplies.
Don't over or under pack
Boxes need to be large enough to hold well-cushioned items, but not so large they are awkward to carry or too heavy. Boxes that are too small might be a problem to store safely in the moving van.
Make sure fragile items are cushioned all around, including the bottom, sides, and top of the box. Leaving space inside of a box might make the box lighter, but it also leaves the box prone to collapsing and damaging the contents.
Boxes should be light enough to be easily carried.
Mark boxes with "Fragile"
Use a marker that is a different, brighter color than the other moving boxes and write "Fragile" in large letters on all sides of the box, including the top and bottom. Red is always a good color, but any easily noticed bright color will work.
If you want to inventory the boxes, use a smaller tipped black marker to note the contents on one side or include a print-out of the contents just inside before closing up the box.
Group boxes with fragile items in one location
Keep all of the fragile items in one location and show the boxes to the movers when they arrive. This makes it easier for the movers to identify boxes containing fragile items and helps them plan how to pack the moving van for the best care for the family treasures.
Trust the movers
Whether hiring professionals to move across the state or asking friends to help you move down the street, trust your movers. Weigh the financial cost of professional and responsible movers against beer and pizza and the risk of broken possessions.
Do the research. Make a list of questions you have and ask a few moving companies how they would handle those situations. Read the testimonials on the moving company's website. Ask friends and neighbors for recommendations.
In the end, choose the company that you trust the most. Owens Brothers Transfer, movers for Incline Village, is ready to answer your questions and help you get to your new home. Whether the move is local or long distance, the company delivers quality and trusted service.
Owens Brothers Transfer
1031 Industrial Ave
South Lake Tahoe, CA 96150
(530) 541-1299
Visit the number one news source on the central coast of California.