Getting the most from the right packing materials, tips from the Reno storage company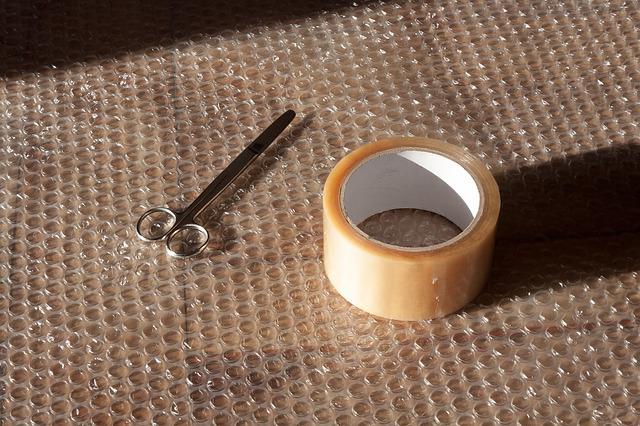 -It might seem like a good idea to get free boxes for moving from friends, neighbors, social media and local stores, until the box rips open, dumping the packed items onto the ground. Using the right packing materials saves time, saves money and protects valuable personal property from damage, reports the team from Owens Brothers Transport, providing storage services for Reno and South Lake Tahoe and moving services for the entire Western United States.
There's more to packing than just finding enough boxes. The list of what you will need to have on hand includes:
Boxes that are sturdy, of uniform sizes and some specialty boxes that are designed for specific purposes.
Packing tape
Cushioning materials
Permanent markers
Labels
Those all-important boxes
Here are some very important tips about boxes:
Packing boxes need to sturdy so they don't collapse or tear. When a box cannot support the weight of its contents there is a good chance it will tear when it's picked up.
Remember, boxes are stacked on top of one another in storage. They need to be sturdy enough to bear the weight of a reasonable number of other boxes.
Using special boxes that are designed for specific purposes provide better protection against breakage or other damage. There are specialty packing and storage boxes for glassware, dishes, clothing and even archival quality boxes for valuable collections and antiques.
That huge box that is tempting you to stuff it full is not a good choice. A fully packed and sealed box needs to be of the right size and weight that one person can lift and carry it.
Pack light! Choose smaller boxes for heavier items and pack fewer heavy items per box. If you can't pick up the box, it's too heavy.
When stacking boxes in storage, stack heavier boxes first with lighter boxes on top.
Clearly mark boxes containing fragile items.
This sound advice from the Reno storage company comes from over 40 years of providing packing, moving and storage services for California, Nevada and Western United States.
Packing materials
Bubble wrap, packing peanuts and paper have two purposes:
Protect the contents of the box
To prevent the packed contents from shifting
Packing materials keep contents from rubbing and bumping together causing scratches or breakage. If the contents are not stabilized, there's a danger of the contents shifting when you pick up the box and throwing you off balance, or causing the box to tear.
Make sure all fragile items are cushioned with sufficient layers of bubble wrap or paper
Pack in layers, starting with a protective layer of packing material on the bottom of the box.
Make sure all the cavities between layers and items are filled
Add enough packing material to the top to create a solidly packed box once it is closed.
Tape, markers and labels
Packing tape adds an extra layer of protection by adding strength to the box. Tape the bottom first, using enough tape to seal all the edges. When finished packing the box, seal the top in the same manner
Well taped boxes help stabilize the box as well as keeps dust and bugs out.
Keep a lot of markers and labels handy to identify what's in the boxes. Preprinted labels for "Fragile," "Electronics" and other belongings can save time and promote special handling.
About Owens Brothers Transfer
Owens Brothers Transfer is centrally located serving the entire South Lake Tahoe, Tahoe and Reno regions for storage, packing and moving, offering full-service storage at competitive rates:
Secure, clean and weatherproof individual storage vaults
Commercial dock for loading and unloading
Professional warehouse staff on site
Total 12,000 square foot secure warehouse
Services include residential and commercial moves across town or anywhere in the west, and:
Delivering and picking-up storage pods
Packing, unpacking and custom crating
Pad wrapping furniture and other stored items
Stored items are inventoried and checked in and out
Check out the online quote service then give us a call!