South Lake Tahoe Movers | Moving to South Lake Tahoe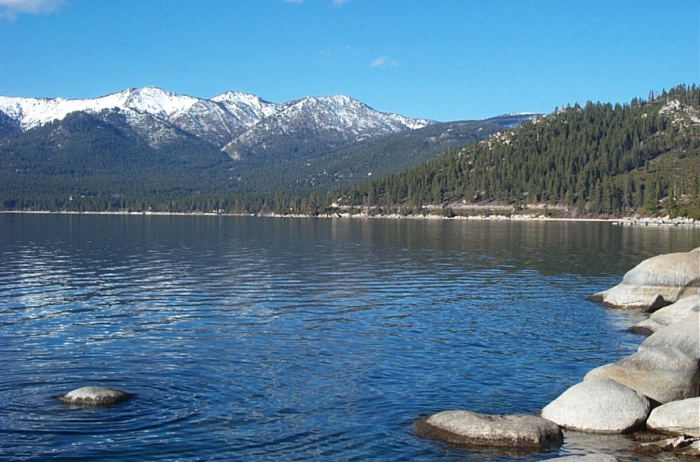 South Lake Tahoe Movers
South Lake Tahoe is a great place to live! So if you are moving to South Lake Tahoe expect to play, play, play on the southern shore of Lake Tahoe, the largest alpine lake in North America. Lake Tahoe is well known for its crystal clear water and the surrounding mountains. It is one of the most picturesque locales.
Fun on the lake can include sailing, kayaking, swimming, water skiing, or going for a fast speedboat ride or a lovely sunset cruise on an old-fashioned paddlewheel boat. If fishing is your passion you will delight in throwing in your line in waters so clear you can see when the fish snap up your lure. You might even see Tahoe Tessie, the lake's very own lake-monster.
You will find in your move to South Lake Tahoe that geo-tourism that concentrates on the geology and landscape of the area and eco-tourism emphasizing recycling, water conservation, and energy efficiency are important to residents and visitors alike. The city holds triathlons and obstacle races that involve physical challenges and there are festivals such as the "Sample the Sierra" farm to fork event to enjoy. Residents here embrace Mother Nature as they trek the mountain trails, enjoy the crystal clear waters of the lake, and the silence of the pine forest. For them and visitors to South Lake Tahoe, this is the Tahoe experience.
Moving to South Lake Tahoe will have you residing in the city with the most population in the area. Tourism is heavy on the California-Nevada state line and in the east end of town you will find shops, restaurants, and hotels with gaming casinos just across the state line. Hotels and casinos offer big-name entertainment and shows. The west end of the city is mainly residential.
The community is served by four elementary schools, one middle school, and one high school. Lake Tahoe Community College is also located here.
Owens Brothers Transfer is ready to move you. We're here to give you support throughout your move. Our honest and professionally trained movers are the best in the area. When you entrust your local or long distance move to South Lake Tahoe, Owens Brothers Transfer you can be assured of quality and honest service above all.
Latitude: 38.93993 and Longitude: -119.97719
Moving to South Lake Tahoe? Call for a free quote. (530) 541-1299
Owens Brothers Transfer services the following areas around Lake Tahoe
Tahoe City | Truckee | Incline Village | Carson City | Reno